Commodities and Precious Metals Update (Week ending March 13, 2020)
Posted:
Key points 
Energy prices, again except for natural gas prices, were all significantly lower last week. WTI and Brent crude oil prices dropped 22.7% and 19.7%, respectively. Gasoil and heating oil prices fell 18.2% and 17.1%, respectively, while gasoline prices plunged 33.9%.   Natural gas prices, bucking the trend, increased 8.8%.
Grain prices were all lower last week with soybean prices decreasing the most. Chicago and Kansas wheat prices decreased 1.9% and 3.3%, respectively, while corn prices increased 2.7%.   Soybean prices fell 4.8%.
Base metal prices were mixed last week.  Copper and nickel prices fell the most, decreasing 3.8% and 4.1%, respectively.  Aluminum prices decreased 0.3% and zinc prices increased 0.1%.
Precious metal prices were all lower last week.  Gold prices dropped 7.2%%, silver prices fell 16.1%% and platinum prices decreased 12.3%.
The Bloomberg Commodity Index lost 7.74% last week. Every index sector declined during the week.  The energy sector was responsible for approximately 40% of the index's loss and the precious metals sector was responsible for about 30% of the index's loss.
Total assets in commodity ETPs decreased $375.2m last week. Gold (-$878.1m), broad commodity (-$292.7m), silver (-$80.3m),  precious metal (ex-gold and silver) (-$-53.6m) and energy (ex-crude oil) (-$23.0m) outflows were significantly offset by crude oil ($961.2m) ETP inflows ETP outflows.
Commentary
Rapidly growing fears regarding the strength of global economic growth resulting from government measures to counteract the spread of the coronavirus as well Saudi Arabia's desire to greatly increase oil output, moved U.S stock markets sharply lower and 10- and 30-year interest rates sharply higher while greatly increasing the volatility of both markets.  WTI crude oil prices plunged over 30% intraday on Monday driving U.S. and global stock markets significantly lower (the S&P 500 Index closed down 7.6%) and triggering a trading halt on U.S. exchanges.   Though 10-year U.S interest rates fell sharply Monday, they moved higher the rest of the week increasing 26bps on Tuesday alone.   U.S. stock markets rallied on Tuesday after Monday's sharp drop but lost a combined 13% Wednesday and Thursday (falling close to 9% on Thursday) after the WHO officially declared the spread of the coronavirus a pandemic and despite the BOE lowering interest rates 50bps and adopting stimulus measures with the UK government and despite the U.S. Federal Reserve injecting $1.5 trillion into the U.S. funding markets.  President Trump's declaration of a national emergency late Friday afternoon reversed U.S. stock market losses on the day with the S&P 500 Index closing 8.5% higher on Friday.    At week's end the U.S. dollar strengthened 2.9%, 10-year interest rates increased 20bps to just under 1% and the S&P 500 Index lost 8.8% to close at 2,711.02.   The VIX Index closed at 57.83, increasing almost 15 percentage points, but well of its recent high of 75.47 on Thursday.
Reacting to the Saudi Arabia – Russia price war with Saudi Arabia announcing it would greatly increase production and to increasing fears of greatly decreased oil demand due to the coronavirus, WTI crude oil prices plunged just over 24% on Monday. Despite accommodative monetary policy and fiscal stimulus adopted by most developed economy central banks and governments, WTI crude oil prices closed the week down 22.7%.
Through Thursday base metal prices were all lower, affected by increasing concerns of the strength of the global economy and a stronger U.S. dollar.   President Trump's declaration of a national emergency late Friday afternoon helped move base metal prices significantly higher with growing expectations of fiscal stimulus both in the U.S. and abroad.  Nickel prices, down almost 8% through Thursday, for example, increased over 4% on Friday.
Gold prices, down by less than 2% through Wednesday, moved   sharply lower on Thursday and Friday following the sharp drop in equity prices on Wednesday and Thursday.   The move lower in gold prices may have been as a result of investors selling gold to help cover margin calls in equity positions.
Grain prices, too, moved lower on growing concerns of the strength of the global economy due to the coronavirus.    Increased estimates of global soybean and wheat production along with a stronger U.S. dollar also helped to move prices lower.  In addition, demand for perishable grains (such as corn, wheat and soybean byproducts) may have weakened as a result of government actions to combat the coronavirus.
Coming up this week      
Full data week with focus on the 2-day FOMC meeting beginning Tuesday.
Start of 2-day FOMC meeting, retail sales, industrial production, business inventories and housing market index on Tuesday.
Housing starts, FOMC meeting announcement and Fed chairman press conference on Wednesday.
Jobless claims and Philadelphia Fed business outlook survey on Thursday.
Existing home sales on Friday.
EIA petroleum report on Wednesday and Baker-Hughes rig count on Friday.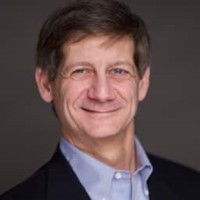 Who is Jeff Klearman in our research team? Jeff has over 20 years experience working as a trader, structurer, marketer and researcher. Most recently, Jeff was the Chief Investment Officer for Rich Investment Services, a company which created, listed and managed ETFs. Prior to Rich Investment Services, Jeff headed the New York Commodities Structuring desk at Deutsche Bank AG. From 2004 to 2007, he headed the marketing and structuring effort for rates based structured products at BNP Paribas in New York. He worked at AIG Financial Products from 1994 to 2004 trading rates-based volatility products as well as marketing and structuring. Jeff received his MBA in Finance from NYU Stern School of Business and his Bachelors of Science in Chemical Engineering from Purdue University.