Commodities and Precious Metals Update (Week ending October 4, 2019)
Posted:
Key points
Energy prices all finished lower last week with crude oil prices falling the most. Natural gas, gasoline and heating oil prices fell 2.2% and gasoil prices fell 3.8%.  WTI and Brent crude oil prices decreased 5.5% and 4.1%, respectively.
Grain prices were mixed. Chicago wheat prices rose 0.7% while Kansas wheat prices dropped 0.9%. Corn and soybean prices increased 3.7%.
Base metal prices, except for nickel prices, were all lower again last week.  Aluminum, copper and zinc prices fell 0.9%, 1.4% and 0.1%, respectively.  Nickel prices increased 3.5%.
Gold prices increased while silver and platinum prices ended the week lower. Gold prices increased 0.6% while silver prices were down slightly, falling 0.2%.  Platinum prices dropped 5.6%.
The Bloomberg Commodity Index outperformed the S&P GSCI last week.  The S&P GSCI decreased 2.44% while the Bloomberg Commodity index decreased 0.48%.  The S&P GSCI's larger energy exposure was once again primarily responsible for its underperformance.
Total assets in commodity ETPs rose $298.3m last week, driven mainly by inflows into gold ETPs.  Gold ($392.9m), precious metals (ex-gold and silver) ($45.0m) and silver ($32.4m) ETP inflows were partially offset by broad commodity (-$128.3mm) and  crude oil (-78.6m) ETP outflows.
Commentary
A bevy of weak U.S. economic reports on Tuesday and Wednesday, including a very weak ISM manufacturing index release and extremely disappointing auto sales numbers on Tuesday, drove U.S. stock markets, U.S. Treasury rates and the U.S. dollar lower last week.  Concerns of a slowing U.S. economy increased Thursday after the release of a weaker-than-expected ISM non-manufacturing index number, a weaker-than-expected ADP private payroll report as well as by a mediocre employment report on Friday.  Despite Thursday's and Friday's reports, U.S. stock markets rebounded off their lows with increasing market expectations of more U.S. Federal Reserve Bank rate reductions . The S&P 500 Index, down more 2.5% through Wednesday, finished the week only 0.3% lower at 2,952.01.   10-year U.S. Treasury rates fell 15bps over the week to 1.53% and the U.S. dollar (as measured by the DXY index) weakened 0.3% over the week.
Oil prices continued their move lower last week, erasing practically all their gains immediately following the attack on Saudi oil facilities. Prices were pushed lower on increased concerns of lower demand due to weaker-than-expected U.S. economic reports and as a result of a much-larger-than-expected build in U.S. oil inventories.
Increased concerns of weak global growth, spurred by weaker-than-expected U.S. economic reports, helped push most base metal prices lower last week.  Nickel prices, up strongly over the week, were supported by a noticeable reduction in supply and by market anxiety of the impending Indonesia ban on nickel ore exports.
Gold and silver prices, down over 2% and 3% respectively at Monday's close on greatly increased expectations of a U.S.-China trade accord, rallied the remainder of the week mainly on the back of increased global growth concerns as a result of weak U.S. economic reports released during the week.
Corn and soybean prices rose sharply on Wednesday's USDA report showing a much-greater-than-expected drop in inventories.  Soybean prices were also supported by much-larger-than-expected exports to China.
Coming up this week      
Inflation reports along with Fed Chairman Jerome Powell speaking a number of times dominate a light data-release week
PPI on. Tuesday.
FOMC minutes released on Wednesday.
CPI and jobless claims on Thursday.
Import and export prices and consumer sentiment on Friday.
EIA petroleum report on Wednesday and Baker-Hughes rig count on Friday.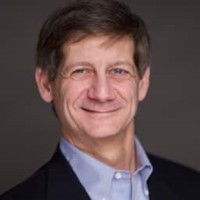 Who is Jeff Klearman in our research team? Jeff has over 20 years experience working as a trader, structurer, marketer and researcher. Most recently, Jeff was the Chief Investment Officer for Rich Investment Services, a company which created, listed and managed ETFs. Prior to Rich Investment Services, Jeff headed the New York Commodities Structuring desk at Deutsche Bank AG. From 2004 to 2007, he headed the marketing and structuring effort for rates based structured products at BNP Paribas in New York. He worked at AIG Financial Products from 1994 to 2004 trading rates-based volatility products as well as marketing and structuring. Jeff received his MBA in Finance from NYU Stern School of Business and his Bachelors of Science in Chemical Engineering from Purdue University.