Commodities and Precious Metals Update (Week ending May 24)
Posted:
Key points 
Not a good week for energy commodities with every single component of the energy sector ending lower.  WTI and Brent crude oil prices decreased 6.8% and 5.6% and gasoil, gasoline and heating oil prices decreasing 7.4%, 5.2% and 5.9%, respectively. Natural gas prices decreased 2.0%.
Another good weak for grains.  Wheat and corn prices jumped 5.3% and 5.5%, respectively.  Soybean prices increased 1.0%.
Base metal prices except for aluminum finished lower last week. Aluminum, copper and zinc prices fell 2.1%, 1.4% and 0.7%, respectively.   Nickel prices increased 2.8%.  
Gold and silver prices moved higher last while platinum prices fell. Gold prices were up slight, increasing 0.1% and silver prices increased 1.7%.  Platinum prices fell 2.8%.
Cotton and coffee prices gained 3.6% and 4.8%, respectively.
The Bloomberg Commodity outperformed the S&P GSCI last week. The S&P GSCI dropped 3.54% while the Bloomberg Commodity Index lost 1.21%.  The S&P GSCI's larger exposure was primarily responsible for its underperformance.
Total assets in commodity ETPs increased $82.4m last week. Gold ($68.0m) and crude oil ($58.6m) ETP inflows were partially offset by broad commodity (-$35.5m) and silver (-$10.9m) ETP outflows.
Commentary
Increased concerns over U.S.-China trade frictions and weaker-than-expected EU, U.S. and Chinese economic reports pushed commodity and U.S. stock markets lower last week. A much-weaker-than-expected US PMI flash index release, lower-than-expected new and existing home sales and weak March-April durable goods orders increased concerns of slower U.S. growth and resulted in the NY Federal Reserve Bank lowering its Q1 real GDP growth to 1.4% from 1.8%. At week's end the S&P 500 Index decreased 1.2%, the U.S. dollar weakened 0.4% and the 10-year U.S. Treasury rate fell 7bps to 2.32%.
Increased concerns over weaker U.S and global growth combined with a much-larger-than-expected decline in U.S. oil inventories along with near record U.S. oil production helped move oil prices sharply lower last week.   Friday's Baker-Hughes report showing active U.S oil rigs declined to levels not seen since March of last year pushed oil prices off their lows, with WTI crude oil prices increasing 1.2%.
Base metal prices moved lower last week suffering from increased concerns of lower global growth brought about by renewed U.S.-China trade frictions. Nickel prices, down 1.1% through Thursday, surged 5% in a matter of minutes on Friday reportedly as a result of algorithmic trading activity.  Nickel prices closed 3.9% higher on Friday.
Gold prices moved higher last week on the back of a weaker U.S. dollar and lower U.S. interest rates. Expectations of weaker global growth, confirmation of the U.S. Federal Reserve Bank's more patient and flexible monetary policy and concerns of increased stock market volatility supported gold prices. 
Wheat and corn continued their move higher with continued wet and stormy weather in the U.S. preventing seed plantings. Corn future prices reached levels not seen in almost a year.
Coffee prices rallied due to a stronger Brazilian real and weather concerns.  Cotton prices moved higher on greater-than-expected exports to India and other countries compensating for decreased Chinese imports.
Coming up this week      
Holiday shortened data week with all data released on Thursday and Friday.
Q1 GDP, international trade in goods and jobless claims on Thursday.
Personal income and outlays, Chicago PMI and consumer sentiment on Friday.
EIA Petroleum Report on Wednesday and Baker-Hughes Rig Count on Friday.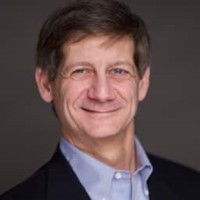 Who is Jeff Klearman in our research team? Jeff has over 20 years experience working as a trader, structurer, marketer and researcher. Most recently, Jeff was the Chief Investment Officer for Rich Investment Services, a company which created, listed and managed ETFs. Prior to Rich Investment Services, Jeff headed the New York Commodities Structuring desk at Deutsche Bank AG. From 2004 to 2007, he headed the marketing and structuring effort for rates based structured products at BNP Paribas in New York. He worked at AIG Financial Products from 1994 to 2004 trading rates-based volatility products as well as marketing and structuring. Jeff received his MBA in Finance from NYU Stern School of Business and his Bachelors of Science in Chemical Engineering from Purdue University.