Commodities and Precious Metals Update (Week Ending May 3)
Posted:
Key points 
The grain sector was mixed last week. Wheat prices fell between 1.0% and 1.5% and soybean prices fell 2.9%. Corn prices were up 2.6% on the week.
The energy sector, too, was mixed last week. WTI crude oil prices declined 2.1% while natural gas, gasoline and Brent crude oil prices fell 1.1%. Gasoil and heating oil prices rose 2.2% and 0.7%, respectively.
Except for zinc, base metal prices were all lower last week. Aluminum prices fell 2.7%, nickel prices lost 2.0% and copper prices were down 2.6%. Zinc prices were up slightly, increasing 0.2%.
Gold, silver and platinum prices were all lower last week. Gold prices fell 0.4%, silver prices fell 0.7% and platinum prices dropped 3.8%.
The S&P GSCI slightly outperformed the Bloomberg Commodity Index last week. The S&P GSCI decreased 0.97% while the Bloomberg Commodity Index lost 1.10%%. The S&P GSCI's larger exposure to energy was offset by its smaller exposure to grains, base and precious metals and softs.
Total assets in commodity ETPs fell $326.5m last week. Gold        (-$381.7m) and broad commodity (-$30.1m) ETP outflows were partially offset by crude oil ($58.8m) and silver ($64.2m) ETP inflows.
Commentary
Despite the previous week's strong GDP report and Friday's strong payroll report, concerns of stubbornly low price and wage inflation combined with concerns of sluggish consumer spending and business investment led the FOMC to keep the Fed Funds target rate unchanged while indicating there is no strong reason to adjust rates either way. As a result, the U.S. dollar weakened 0.6% last week while the S&P 500 Index moved slightly higher, closing up 0.2 %. 10-year U.S. Treasury rates moved up 3bps to 2.53%.
Oil prices, up through Wednesday of last week, moved lower on Thursday after digesting Wednesday's EIA report showing a much-larger-than-expected build in U.S. oil inventories and record U.S. oil production. The drop in oil prices comes despite the termination of Iran oil waivers and continued Venezuelan production problems.
Despite a weaker U.S. dollar, base metals moved lower on increased inventories and continued concerns of slower Chinese and global growth.
Down 1.3% through Thursday, gold prices rallied 0.7% on Friday after the release of the employment situation report showed subdued wage inflation. Silver prices reacted similarly to gold prices, increasing 2.5% on Friday.
Increased USDA wheat production forecasts and improved planting conditions helped move wheat prices lower last week. Corn prices moved higher on the back of delayed planting due to persistent rains and soggy fields while soybean prices moved lower on expectations of increased plantings as farmers switched from corn to soybeans.
Coming up this week      
Very light data week with most data released Thursday and highlighted by PPI and CPI reports Thursday and Friday.   
Jerome Powell gives opening remarks at Washington, DC conference on Thursday.
Jobless claims, international trade and PPI on Thursday.
CPI on Friday.
EIA Petroleum Report on Wednesday and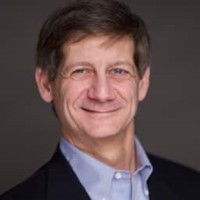 Who is Jeff Klearman in our research team? Jeff has over 20 years experience working as a trader, structurer, marketer and researcher. Most recently, Jeff was the Chief Investment Officer for Rich Investment Services, a company which created, listed and managed ETFs. Prior to Rich Investment Services, Jeff headed the New York Commodities Structuring desk at Deutsche Bank AG. From 2004 to 2007, he headed the marketing and structuring effort for rates based structured products at BNP Paribas in New York. He worked at AIG Financial Products from 1994 to 2004 trading rates-based volatility products as well as marketing and structuring. Jeff received his MBA in Finance from NYU Stern School of Business and his Bachelors of Science in Chemical Engineering from Purdue University.