The Long and Short of it, week ending 16 July 2021
Posted:
U.S. stock markets ended the week lower pressured by increasing concerns of fallout from rising inflation and of climbing Delta-variant Covid-19 infections. Tuesday's CPI and Wednesday's PPI releases surprised markets coming in at much higher-than-expected levels but intially had little effect on stock market levels while mixed earnings reports seemed to cap market increases. Fed Chairman Powell's testimony before congress held true to the Fed's ongoing message that rising inflation was transient, the economy, while growing, had further room for improvement and that interest rates would remain near zero for the foreseeable future. Friday's lower-than-expected consumer sentiment report and China's slightly lower-than-expected Q2 GDP growth tipped markets over the edge with all three major U.S. stock markets falling around ¾ percent. The 10-year U.S. Treasury rate fell 6bps over the week, driven by growing expectations the Fed would need to raise rates sooner than later resulting in slower economic growth and, as a result, lower longer-term rates. The U.S. dollar strengthened last week, reflecting similar views. For the week, the S&P 500 Index decreased 1.0% to 4,327.16, the Nasdaq Composite Index fell 1.9% to 14,427.24, the Dow
Jones Industrial Average decreased 0.5% to 34,897.02, the 10-year U.S. Treasury rate fell 6bps to 1.30% and the U.S. dollar (as measured by the ICE U.S. Dollar index - DXY) strengthened 0.6% percent.
For More Detail read the following PDF.

The Long and Short of it, week ending 16 July 2021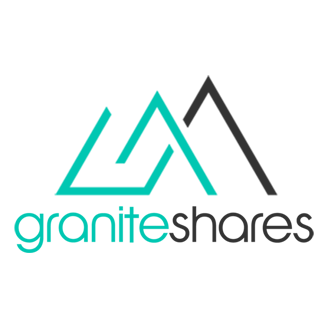 More Research Related to
3LAL
,
3LAP
,
3LZN
,
3LMS
,
3LFB
,
3LTS
,
3LNF
,
3LNV
,
3LVO
,
3LBC
,
3LLL
,
3LGL
,
3LBP
,
3LAZ
,
3SAL
,
3SAP
,
3SZN
,
3SMS
,
3SFB
,
3STS
,
3SNF
,
3SNV
,
3SBC
,
3SLL
,
3SGL
,
3SBP
,
3SAZ
,
3SVO
,
3LDO
,
3SDO
,
3LBA
,
3SBA
,
3LRI
,
3SRI
,
3LRD
,
3SRD
,
3LRR
,
3LUB
,
3SUB
,
3FNG
,
FANG
,
3SFG
,
SFNG
,
3LNI
,
3SNI